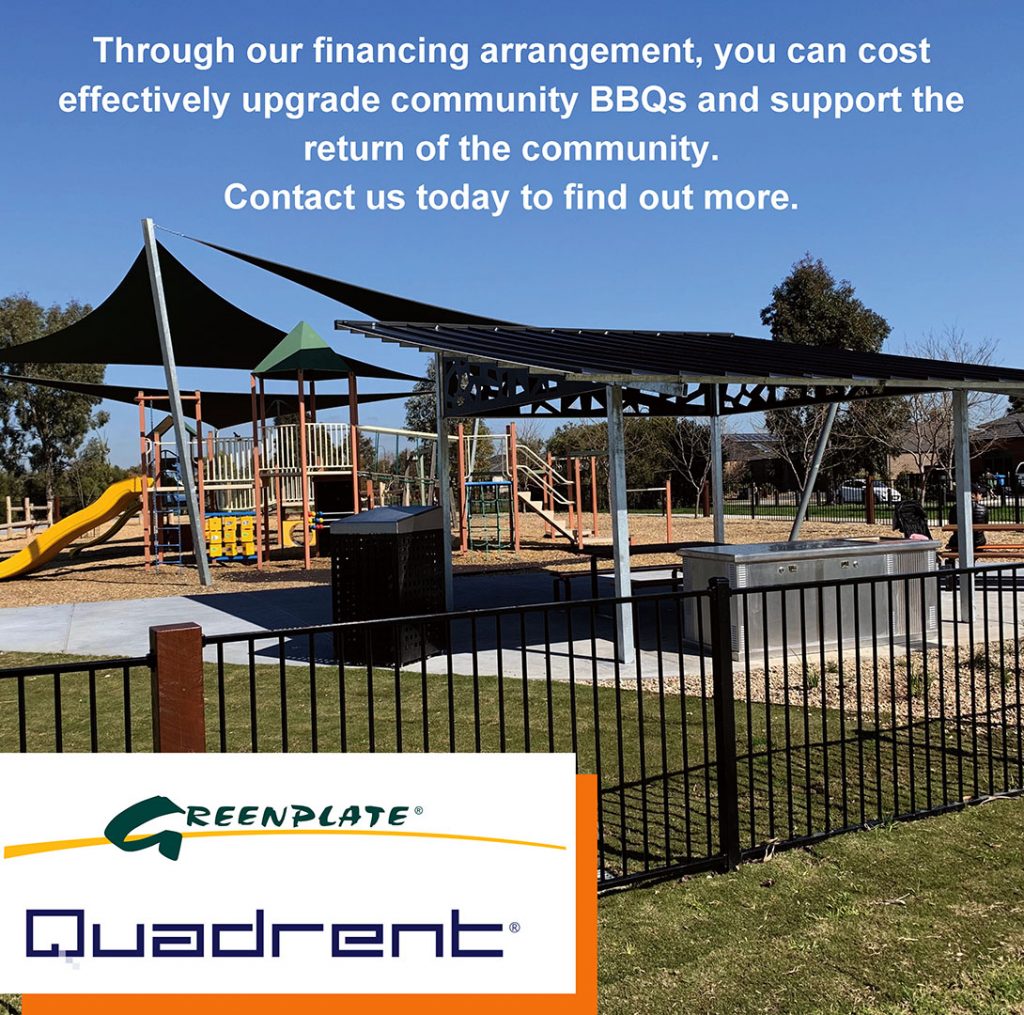 Finance
With interest rates at record lows, there has never been a better time to refurbish, revitalise and replenish your Barbecue Fleet using Opex rather than Capex, spreading the cost for use of these assets over the life of the equipment.
Greenplate, manufacturers of the world's most energy efficient park barbecue systems and Quadrent, Australasia's leading equipment financier have teamed up to offer a range of finance options to suit your requirements.
Quadrent provides tailored financial solutions for all forms of equipment and items that have a limited useful life to Australasia's large corporates and public sector organisations. Examples of items regularly funded include French Oak wine barrels, commercial refrigeration, servers, laptops, complex infrastructure, managed services, furniture and fit out, AV solutions, testing equipment, medical equipment, software, solar and other intangibles.
This new and exciting partnership offers a truly great opportunity to future-proof your parks and open space with Smart, Energy-Efficient Greenplate Barbecue Systems right now!
Remember: if it's Greenplate it's Great!