Streamline park asset management
Greenplate®

SMART BBQ MANAGEMENT
The SMART BBQ Management details real-time reporting of BBQ usage, power consumption and remote access controls for streamlined and efficient park asset management.
BBQs Made

Smarter
As a leading designer and manufacturer of commercial solar electric BBQs – Greenplate® understand clients needs for public park and commercial space equipment. Utilising Greenplate®'s extensive industry knowledge, the first full integrated Smart BBQ Management System was developed.
With easy installation to all Greenplate® BBQs, the system is innovating park asset management efficiency – providing a solution to lower maintenance costs, improving fault response times and real-time reporting on BBQ system usage and energy consumption. Greenplate's ® SMART management system is available for all major desktops, mobiles and can integrate with existing Smart Cities Platforms.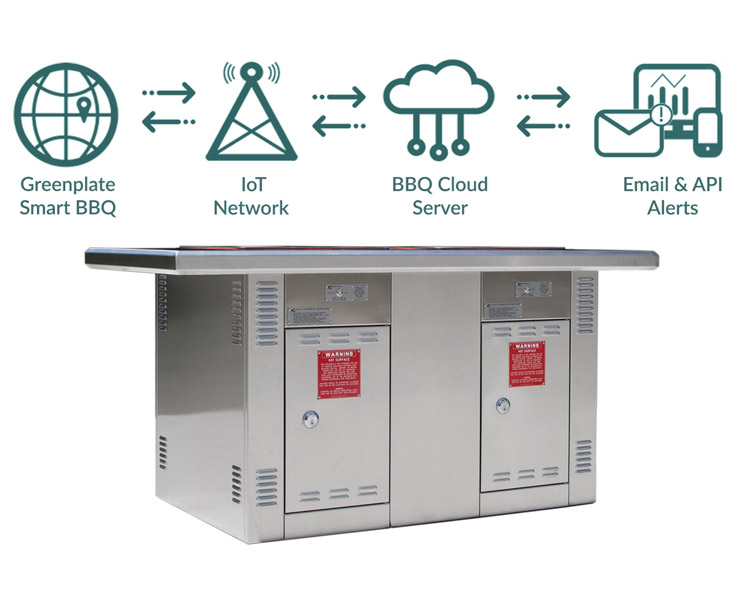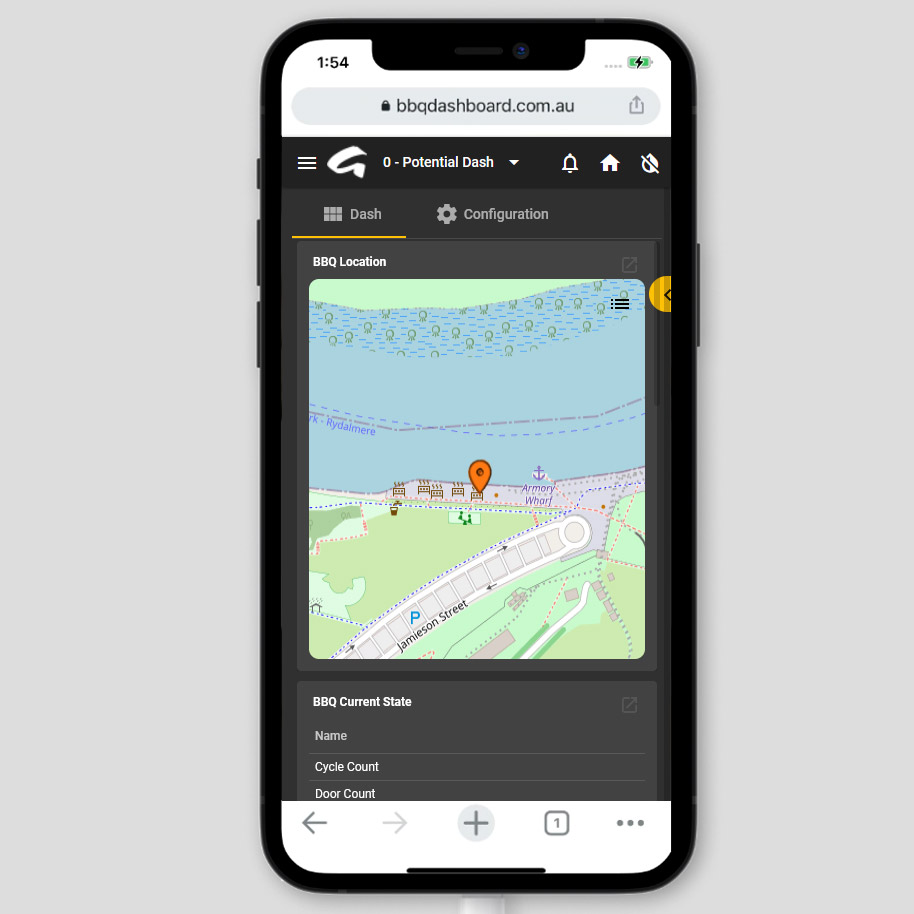 GREENPLATE

InBench Electric BBQ Unit


Reports on Data & Usage Trends

Easy to view dashboard with BBQ map display
Tailor custom settings to individual BBQ
Alerts, data reports and usage trends
Kwh Meter monitors power usage
Power usage monitor
Detect fat bin levels for cleaning
Door Open and Close logging
Email notifications set to each BBQ or User.

System Fault Detection with Live Alerts

BBQ Fault / Tripped Breaker Detection & Alerts
Battery backup – sends alerts during power outage
Notifies BBQ owner of faults

Remote Control BBQ Settings

Schedule BBQ On and Off Times
Remote Temperature Adjustments
Shutdown BBQs for maintenance
RECOMMENDED BY

City of Charles Sturt
"I just want to say that we are very happy with the new Greenplate BBQs at St Clair. Albeit they are not getting much use at the moment with COVID-19 regulations but I'm sure they'll get a good workout when restrictions are lifted. I also wanted to add that Chris Onslow and the rest of the Greenplate Team have been a pleasure to deal with"
TM – Project Management Team

Princess Alexandra Hospital
"The responses to the delivery and installation of the Equal Access Greenplate BBQ from our patients and their families have been overwhelmingly positive. The BBQ is proving a safer option for our patients with paraplegia and tetraplegia to learn important cooking skills whilst delivering the opportunity for many to do what most of us enjoy, that is having a BBQ with our family and friends.

Thank you Greenplate, you have bought smiles to many faces."
Ben Hackwood

Cassowary Coast Regional Council
"Greenplate are my preferred Supplier for Electric Barbecues as they are very Safe, Energy Efficient and are not hard wired in. They have easy to remove InBench Units should the need arise and no power upgrades are required.

We could not be more happy with the performance, low running costs and cooking ability as the hotplates sizzle the steaks, not stew them."
Rob Curry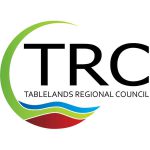 Tablelands Regional Council
"As Co-ordinator Parks & Gardens for the Tablelands Regional Council, I have the responsibility of sourcing products for all our Open Spaces and Recreation Parks.

Greenplate are our preferred Supplier for Barbecues and I would highly recommend them to any Council looking for ease of installation, Energy Efficiency and longevity of product. More recently we purchased a Solar Electric Barbecue which we are thrilled about as there will be absolutely no ongoing running costs ever!"
Jacobus Grundling
Co-ordinator Parks and Gardens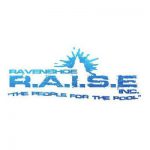 Rural Activities Incorporating Sustainable Energy. Inc
"We have claimed Ravenshoe as the green capital of Queensland with Hydro at Koombooloomba Dam in 1957 and still going strong. First Windfarm in Queensland in 2000 and our two Solar BBQ's in 2017. The day we opened the BBQ we cooked 4 batches of chops, sausages and prawns without it missing a beat, tastes better cooked with sunlight!

I would recommend anyone looking for a Solar Electric BBQ to contact Greenplate direct."
Ravenshoe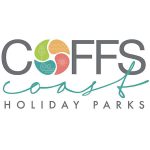 Coffs Coast Holiday Parks
"From my first Contact with Greenplate through to purchasing and delivery, their Customer Service and follow up is outstanding!

I would have no hesitation in recommending the Greenplate Energy Efficient BBQ to anyone looking for quality and reliability."
Sean Hone
Coffs Coast Holiday Parks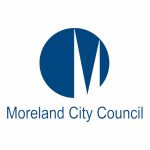 Moreland City Council
"I have been very impressed with Greenplate Products for many years. I have found Greenplate to be extremely helpful with Sales, Service and Technical Support.

To my knowledge Greenplate is still the most energy efficient public barbecues available and I continue to recommend their use in retrofits of old infrastructure and new park development."
Stuart Nesbitt
Climate Change Technical Officer
✔ Live Data Tracking
✔ BBQ Fault Detection
✔ Usage Cycle Counter
✔ Power Consumption Tracking
✔ Door Open/Close Notifications
✔ Fat Bin Level Detection
✔ Remote Shutdown
✔ Remote Temperature Control
Easy Installation
The Greenplate Smart BBQ PCB is easily installable – fitting new and existing Greenplate BBQs & Hotplates units for retrofit and custom BBQs.
Real-Time Alerts
Greenplate's Smart BBQ Management provides email alerts & a dashboard for detailed rerporting. Including sensors tracking BBQ usage, faults detection, tripped breaker alerts, fat-bin levels & even when doors are opened or closed.
REMOTE ACCESS & CONTROL
Greenplate Smart BBQs feature remote access management – communicating data to and from BBQs. Providing efficient maintenance and management including Remote Shutdown & Remote Temperature Adjustment.
INNOVATED FOR EFFICIENCY
Make an enquiry about your project and our sales support team will be in touch.
FEATURED Projects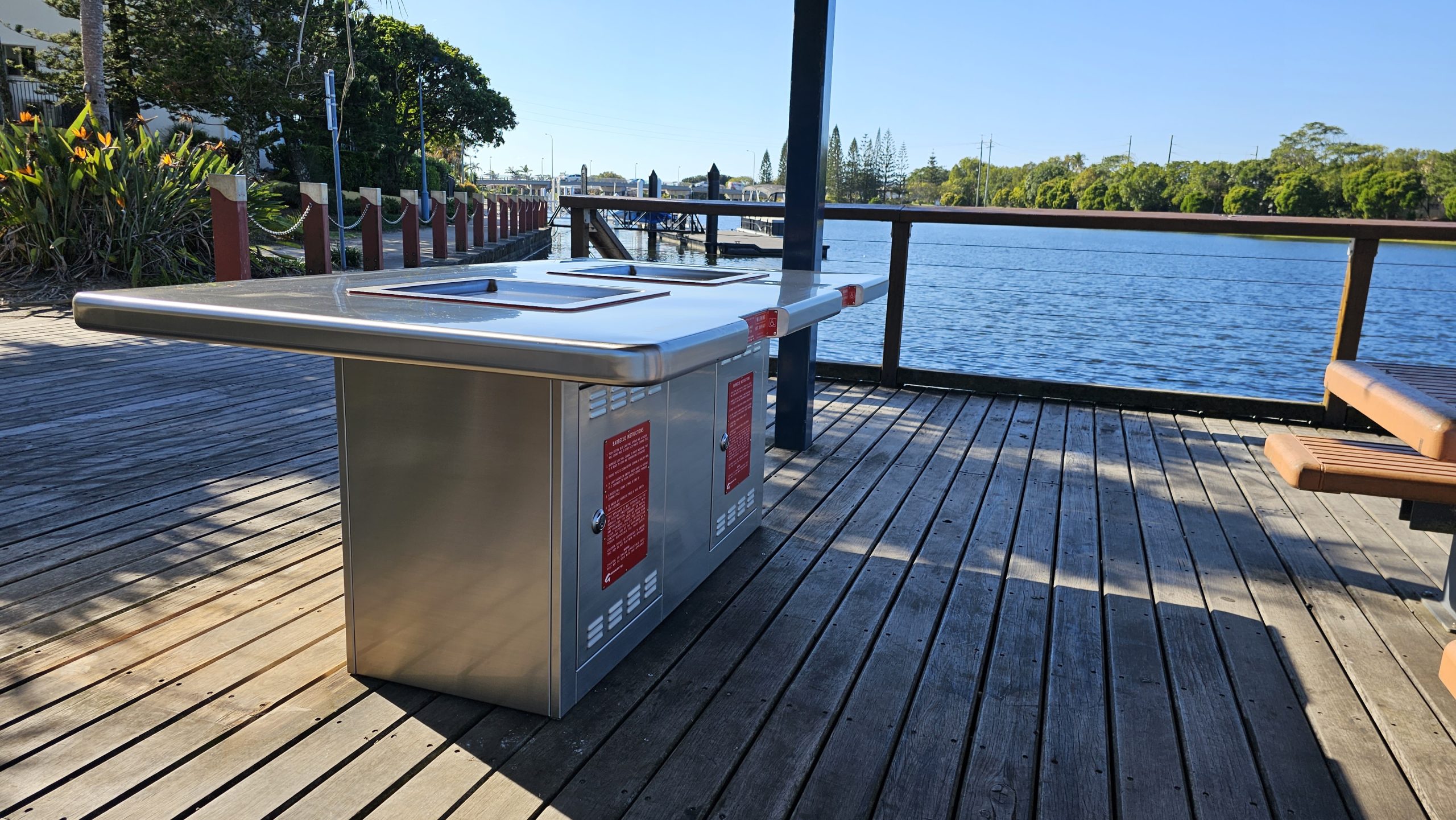 River Park, Parrearra
Greenplate 2100 Equal Access BBQ Cabinet installed on the Sunshine Coast.