Solar Electric BBQ Systems
Greenplate®

Solar Standalone Off Grid Electric BBQ
The Greenplate® Solar Standalone Off Grid Electric Barbecue is the ideal solution to any situation where Mains/AC power is either not available or too difficult/costly to access and safe, reliable cooking facilities are required.
This fully autonomous system is 100% powered by Renewable Energy.
A Solar Array charges the pre-configured battery bank which powers the proprietary Inbench DC Barbecue Hotplate.
OFF GRID SOLAR ELECTRIC


Barbeques
High efficiency Monocrystalline or Vandal resistant Thin Film Solar arrays are available and can be designed to fit onto existing or new roofing structures including nearby amenities blocks or park shelters.
The large battery system also can provide power to other applications including lighting, pumping, WIFI and wireless charging.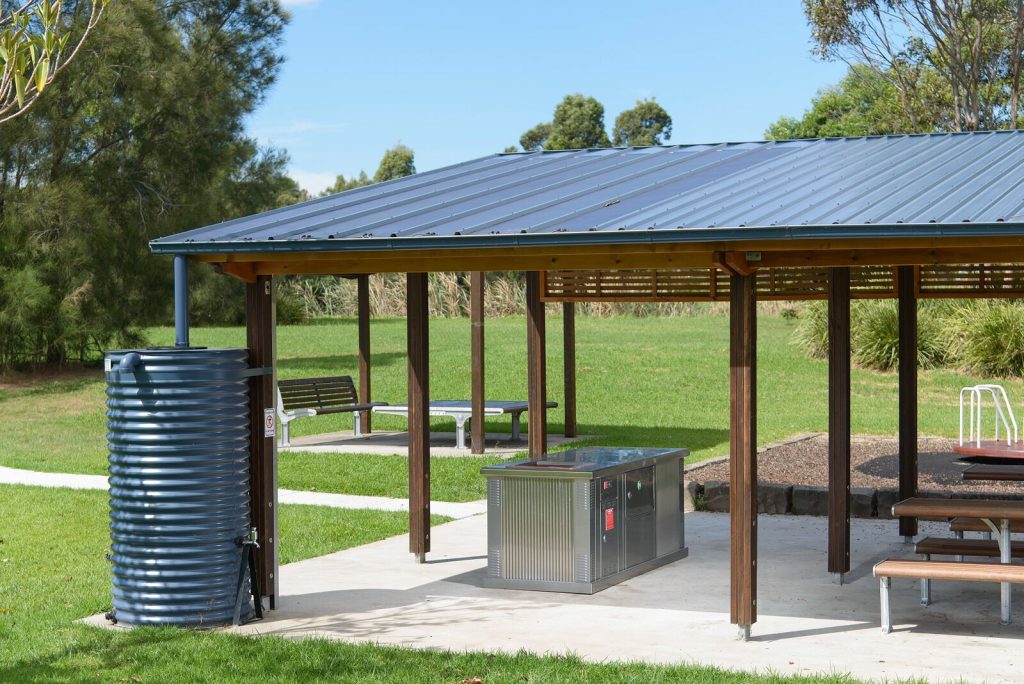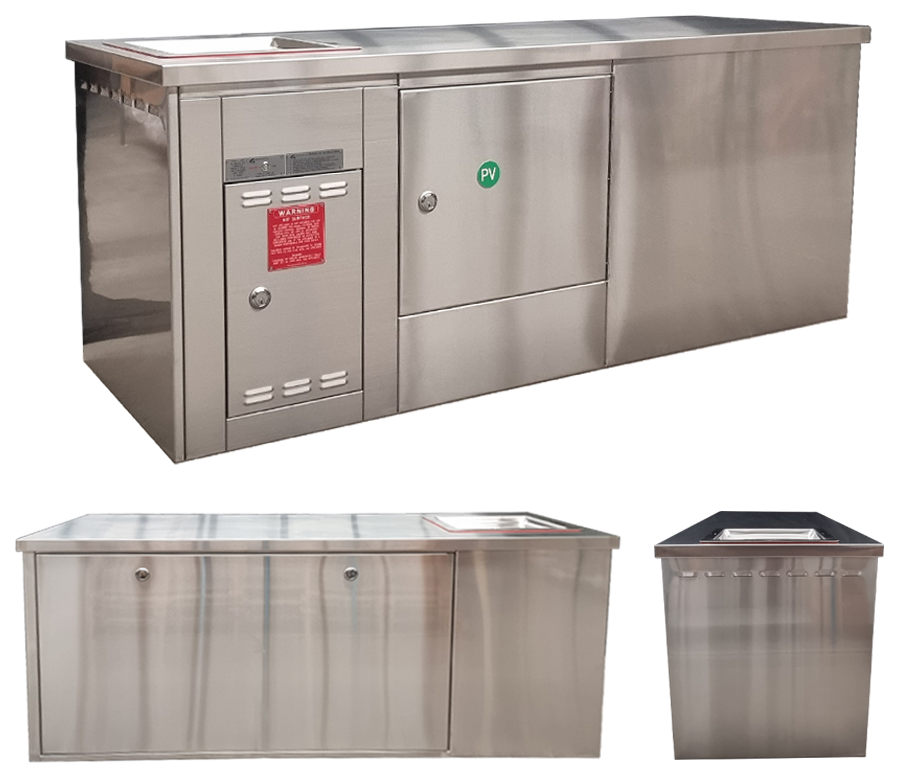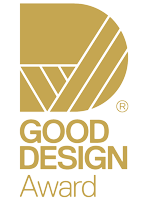 GREENPLATE

Solar Standalone Off Grid Electric BBQ

Dimensions:
Single: 2280mm (L) x 900mm(W) x 900mm(H)
Double: Custom Manufactured – Size on Application.

Overall Cooking Plate Size : 540mm X 540mm
Cooking Surface Area : 410mm X 410mm

Other optional accessories can be powered from the system such as wireless charging, lighting etc.

Barbecue system must be under or close to a suitable roofing structure such as shelter to mount the solar array.

Warranty:
5 years heating element
2 years electronics
2 years labour
Lifetime structural warranty – conditions apply

All electrical work must be carried out by appropriate electrical licensed personnel in accordance with National Wiring Rules AS/NZS 3000:2018 or equivalent.
Single or Double
Greenplate's® Solar Standalone Off Grid BBQs are available in Single or Double Hotplate configuration.
304 Stainless Steel Quality
Fully assembled 304 Stainless Steel substructure and bench top with integrated Inbench DC Barbecue Hotplate.
Gel Battery Storage + Solar Charge
Preconfigured VRLA Gel Battery Storage Bank. Includes Solar Charge Regulator.
NO Mains POWER NEEDED
Greenplate's® Solar Standalone Off Grid BBQ requires no Mains/AC Power.
Solar Module Selections
Choice of Solar Modules:
Monocrystalline or Thin Film Flexible Panels
ENERGY EFFICIENCY
+ Cooking Performance
Greenplate's® patented 1.8Kw Safety Extra Low Voltage Heating Design features increased energy efficiency and cooking performance. Operating on a single 10AMP Circuit with a 20AMP RCBO.
Anti-warping and corrosion
Mono pressed 321 Stainless Steel Cooking Plate provides quality builds that feature anti-warping and corrosion properties.
Child Safety Feature
6 Second Child Safety Start Delay Feature as well as other start options available.
REDUCES HEAT LOSS
+ EVEN HEAT DISTRIBUTION
Greenplate's® Revolutionary PID Control with MOSFET Semi-Conductor Technology – reduces heat loss and provides even distribution of heat across the cooking surface.
Digital Temperature Control
+ 28 Minute Cooking Cycle
The Digital Temperature Control Module includes an adjustable 50°C – 320°C cooking range.
Includes a 28 Minute Cooking Cycle – cooking cycles also adjustable on order for custom requirements.
Fully tested appliance to all relevant standards
Greenplate's® InBench BBQ Unit is a fully tested appliance to all relevant standards.
NEED A STANDALONE SOLAR ELECTRIC BBQ?
Make an enquiry about your project and our sales support team will be in touch.
RECOMMENDED BY

City of Charles Sturt
"I just want to say that we are very happy with the new Greenplate BBQs at St Clair. Albeit they are not getting much use at the moment with COVID-19 regulations but I'm sure they'll get a good workout when restrictions are lifted. I also wanted to add that Chris Onslow and the rest of the Greenplate Team have been a pleasure to deal with"
TM – Project Management Team

Princess Alexandra Hospital
"The responses to the delivery and installation of the Equal Access Greenplate BBQ from our patients and their families have been overwhelmingly positive. The BBQ is proving a safer option for our patients with paraplegia and tetraplegia to learn important cooking skills whilst delivering the opportunity for many to do what most of us enjoy, that is having a BBQ with our family and friends.

Thank you Greenplate, you have bought smiles to many faces."
Ben Hackwood

Cassowary Coast Regional Council
"Greenplate are my preferred Supplier for Electric Barbecues as they are very Safe, Energy Efficient and are not hard wired in. They have easy to remove InBench Units should the need arise and no power upgrades are required.

We could not be more happy with the performance, low running costs and cooking ability as the hotplates sizzle the steaks, not stew them."
Rob Curry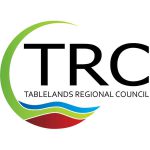 Tablelands Regional Council
"As Co-ordinator Parks & Gardens for the Tablelands Regional Council, I have the responsibility of sourcing products for all our Open Spaces and Recreation Parks.

Greenplate are our preferred Supplier for Barbecues and I would highly recommend them to any Council looking for ease of installation, Energy Efficiency and longevity of product. More recently we purchased a Solar Electric Barbecue which we are thrilled about as there will be absolutely no ongoing running costs ever!"
Jacobus Grundling
Co-ordinator Parks and Gardens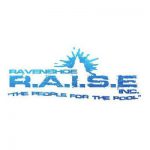 Rural Activities Incorporating Sustainable Energy. Inc
"We have claimed Ravenshoe as the green capital of Queensland with Hydro at Koombooloomba Dam in 1957 and still going strong. First Windfarm in Queensland in 2000 and our two Solar BBQ's in 2017. The day we opened the BBQ we cooked 4 batches of chops, sausages and prawns without it missing a beat, tastes better cooked with sunlight!

I would recommend anyone looking for a Solar Electric BBQ to contact Greenplate direct."
Ravenshoe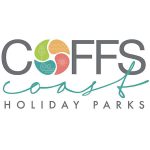 Coffs Coast Holiday Parks
"From my first Contact with Greenplate through to purchasing and delivery, their Customer Service and follow up is outstanding!

I would have no hesitation in recommending the Greenplate Energy Efficient BBQ to anyone looking for quality and reliability."
Sean Hone
Coffs Coast Holiday Parks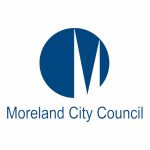 Moreland City Council
"I have been very impressed with Greenplate Products for many years. I have found Greenplate to be extremely helpful with Sales, Service and Technical Support.

To my knowledge Greenplate is still the most energy efficient public barbecues available and I continue to recommend their use in retrofits of old infrastructure and new park development."
Stuart Nesbitt
Climate Change Technical Officer
FEATURED Projects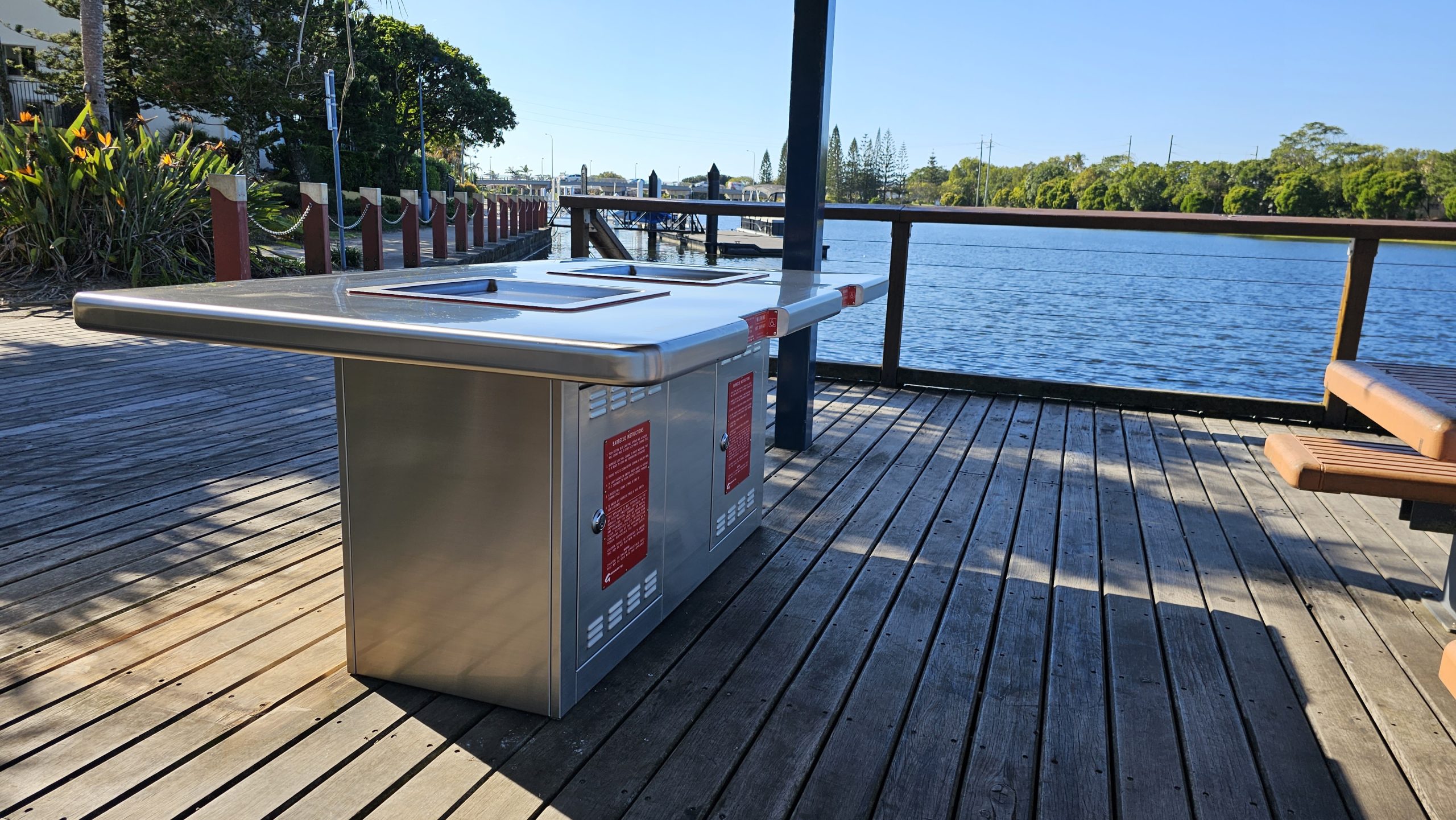 River Park, Parrearra
Greenplate 2100 Equal Access BBQ Cabinet installed on the Sunshine Coast.