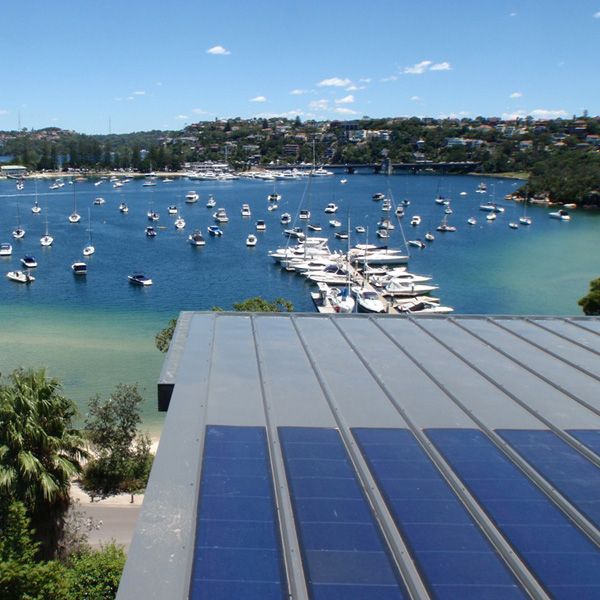 Not only are Greenplate a market leader in Solar Lighting and BBQs, we also custom design solar solutions to suit any applications. With over 30 years of Solar experience customers can be assured the designed system will function problem free for years to come.
Greenplate specialise in the use of Thin Film Solar Panels. These are perfect for applications where vandalism and weather are usually permissible with glass module options. The thin film panels are incorporated into the roof sheeting profile by a laminating process.
About
No racking systems are required and installation is as simple as fixing the roof sheets and clicking together the solar module connections. Glass panel options can also be supplied if required.
These systems can be designed for both off grid and grid connect scenarios. Customers can either store the extra energy produced by the solar system in a battery bank for later use or feed the extra electricity back into the grid. This provides them with a heavy reduction in ongoing electrical costs.
Contact the team at Greenplate and we would be happy to provide a long term, reliable solar solution for your application.