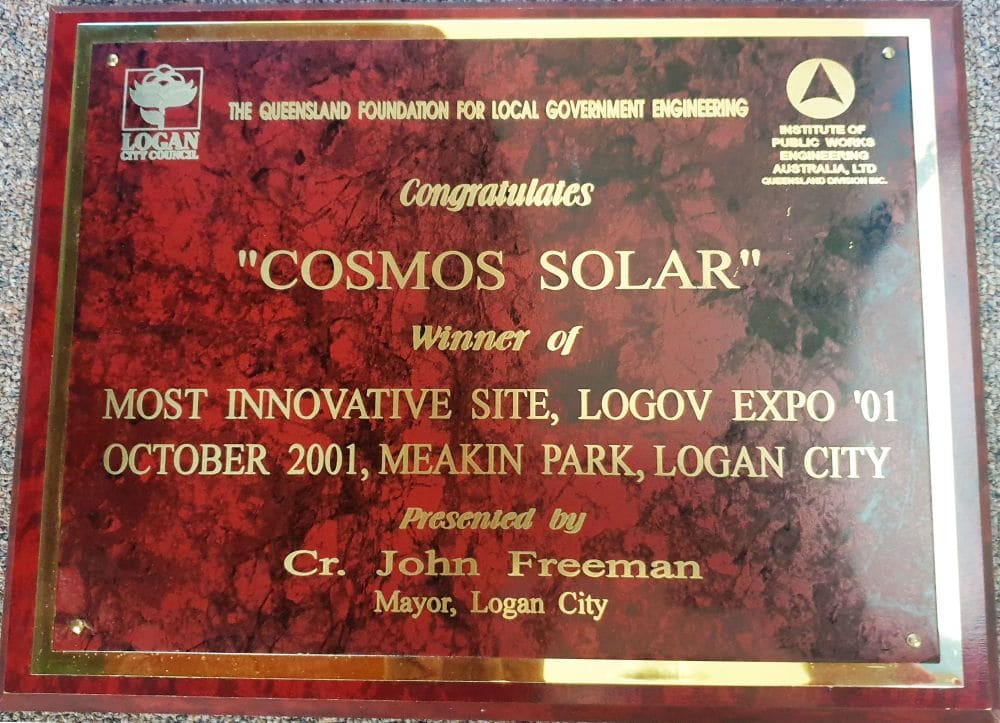 Logan City Solar BBQ
It seems like way back when Greenplate installed its first ever Completely Standalone Public Solar Electric BBQ at the Kingston Butter Factory for Logan City Council. The Solar BBQ was first unveiled at the Logov Expo in 2001 where it was voted as "the most innovative site". Logan City Councils mayor at the time loved the design so much he purchased the Solar BBQ for immediate installation after completion of the Expo.
Recently the team traveled out to the site of the original Solar BBQ to find it still functioning today with minimal to no maintenance being carried out on the system. The thin film vandal resistant solar panels and original battery bank are also still functioning providing power for both the BBQ and lighting under the shelter. The Standalone Solar BBQ's robust design and patented heating technology provide a maintenance free cooking alternative where mains power is cost prohibitive or cannot be obtained.