Solar Assisted BBQ Bench
Solar Assisted BBQ Bench
Would you like to offset the power used in your park, yet don't have the funding to install a standalone solar barbecue, then the Solar Assisted Electric BBQ could be the solution you are looking for. Greenplate are the only electric BBQ manufacturer to supply this version of Electric BBQ's.
The inverter is simply mounted inside the BBQ bench and solar panels mounted to the roof of the shelter or wherever is feasible. The power generated from the solar panels offset the energy used by the electric BBQ. The size of the solar array can vary depending on how much power is required to be offset in the park or depending on the budget allowed.
If your looking for an energy conscious solution for your park on a budget then the Solar Assisted BBQ System is the system for you. Contact Greenplate to discuss your requirements and we can design a customised package to suit your needs.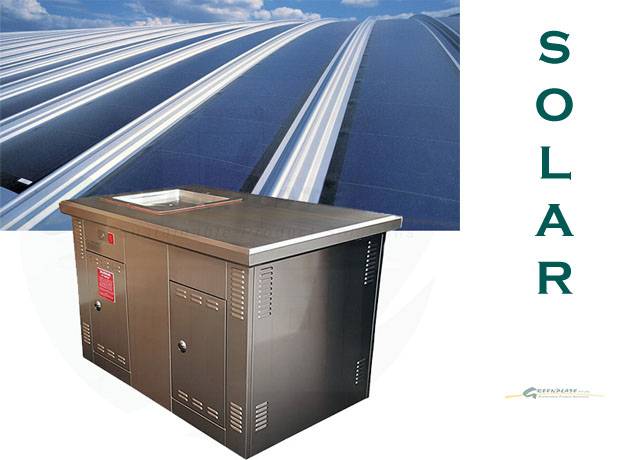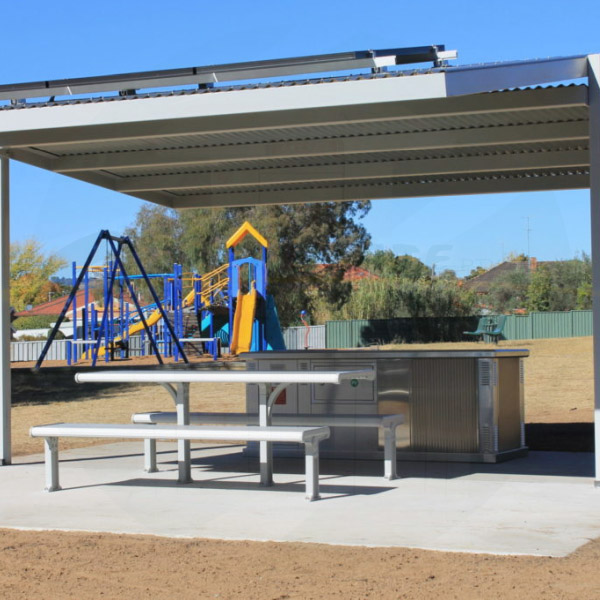 About
Solar BBQ Range
Our Solar Street Lights are perfect for lighting pathways, council parklands, mining applications, minor roads, carparks and areas where lighting is needed but mains power is not readily available.