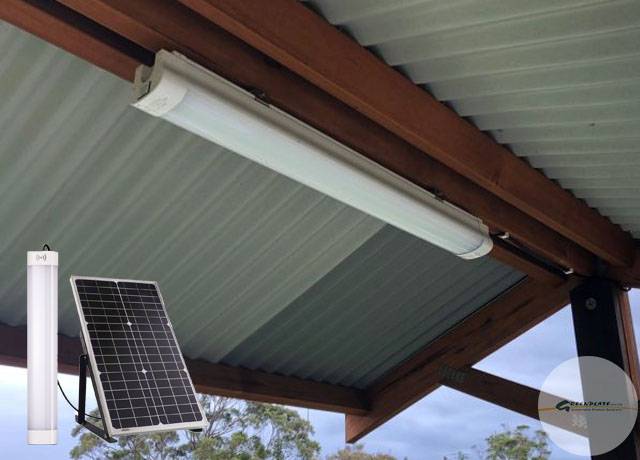 Solar Batten Lights
Greenplate's range of Energy Efficient Solar LED Batten Lights provide lighting where previously not possible.
This system can easily be installed to existing park shelters, walkways, camp kitchens and storage containers to name a few. The batten light comes with an all in one design meaning the battery and controller are neatly installed inside the light fitting. This removes the need for expensive battery/controller housings.
Installation is extremely fast by simply installing the solar panel, mounting the batten light to the desired location and simply clicking together the MC4 Connectors. Greenplate have specified an increase to the size of the battery used to run the batten light. This ensures that customers lights will work during all-weather events. The batten light also comes with a 2 year product warranty adding that piece of mind when purchasing.
Greenplate have specialised in the solar industry for more than 25 years providing power systems and lighting. All Greenplate products and systems have been stringently tested to ensure product reliability and efficiency is always achieved.