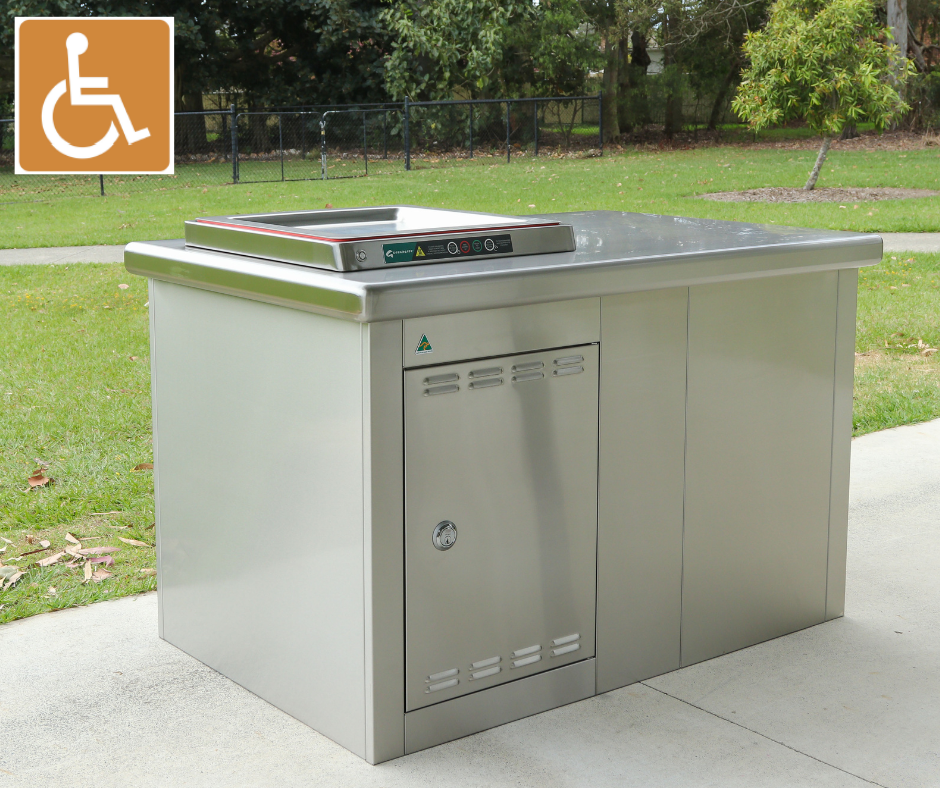 Greenplate has made some significant design changes to the Matilda BBQ Cabinet Range. These changes included rounding of all the corners on the cabinet top, adjusting the height of the cabinet and improving its internal support structure. Improvements have also been made to the products labelling with a new visual layout minimising the amount of text on the label making it easier for users to understand. The labels are an innovative Tuff Signage product and are fixed to the Cabinet using quality 3M VHB Tape. This ensures they will last for years in harsh open space environments.
Adding these changes with the cabinets all Stainless-Steel design creates the perfect solution for outdoor open spaces.
Adjusting the overall height and rounding of the cabinet corners has allowed the entire cabinet range to pass Certification for Partial Disability. Meaning that the Matilda Cabinet range is a suitable option for open space applications where customers are looking to provide disability access for their BBQs.
There are three types of approvals regarding Disability Certification in Australia.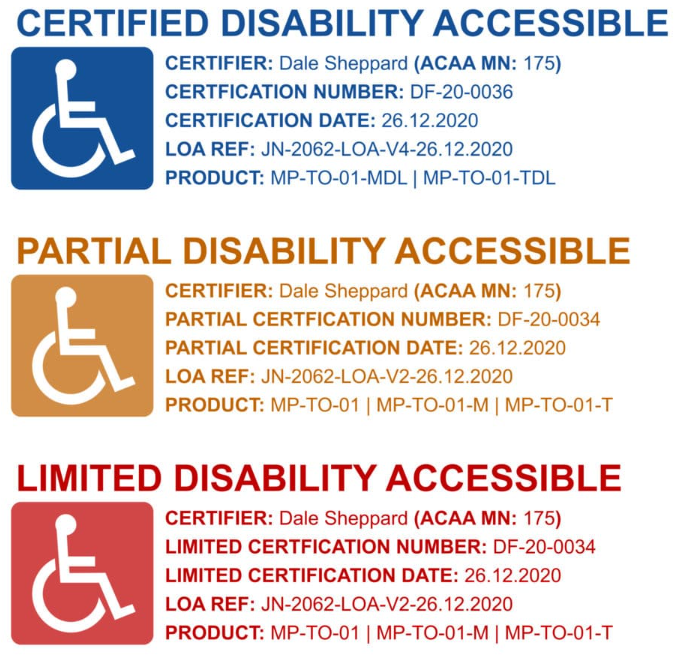 These disability certification stamps do not make up legislative process under the Australian Standards. This Certification is designed to provide both confidence to Purchasers and Suppliers that the product displays features that do comply with the minimum Australian Standards for Access and Mobility.
A register of certified products can be found through ASN Access Solutions Standard including Greenplate's Equal Access Cabinet Range which fully comply to all Access and Mobility Standards.