Smart BBQ Management System, Equal Access
Government
The Revitalised St Clair Recreation Centre opened its doors to the public in November 2018. Stage One of the project included a 6 Court Basketball Stadium (the largest in South Australia), indoor roller skate area, indoor function space, meeting spaces, café, and a fully equipped gymnasium.
Stage Two was completed in December 2019 and saw the inclusion of a fantastic, all-inclusive playground, a new skate park, 6 tennis courts and much more. Greenplate were specified to supply Three of our EQUAL ACCESS Double BBQ Systems with Smart Management Systems to not only provide the best possible cooking facilities to precinct visitors but also to provide Council with accurate data on usage and power consumption with full remote control of each barbecue system. This feature became particularly useful when, under COVID-19 regulations, Council required all park barbecues to be disabled to discourage public gatherings. These SMART BBQ systems were disabled within minutes, saving valuable time and resources, proving that SMART is also PRACTICAL.
The Smart Management Systems also provide real-time data on fat collection levels and access door open/shut times allowing Council to easily plan cleaning routines according to need and ensure that these facilities are kept in pristine condition.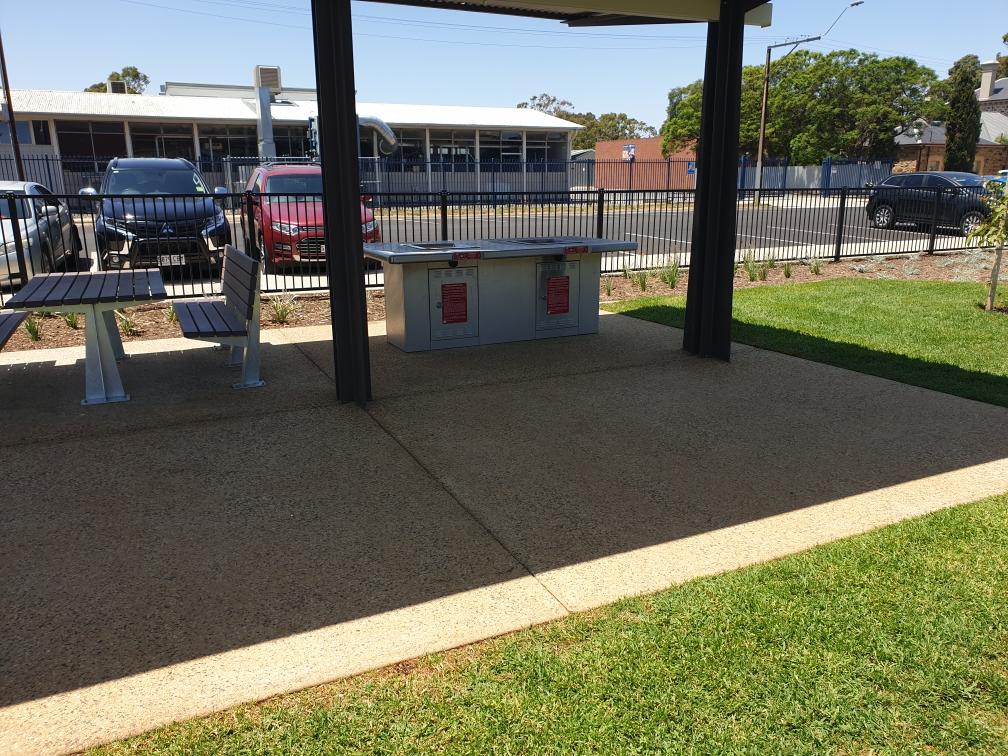 The Precinct has become a showpiece of the City of Charles Sturt and is a great example of this council's forward thinking around the deployment of IoT enabled assets. Congratulations must also go to:
Outerspace Landscape Architects, Consolidated Landscape Services, Proludic, AV Jennings and many more. Well Done City of Charles Sturt – She's a Ripper!