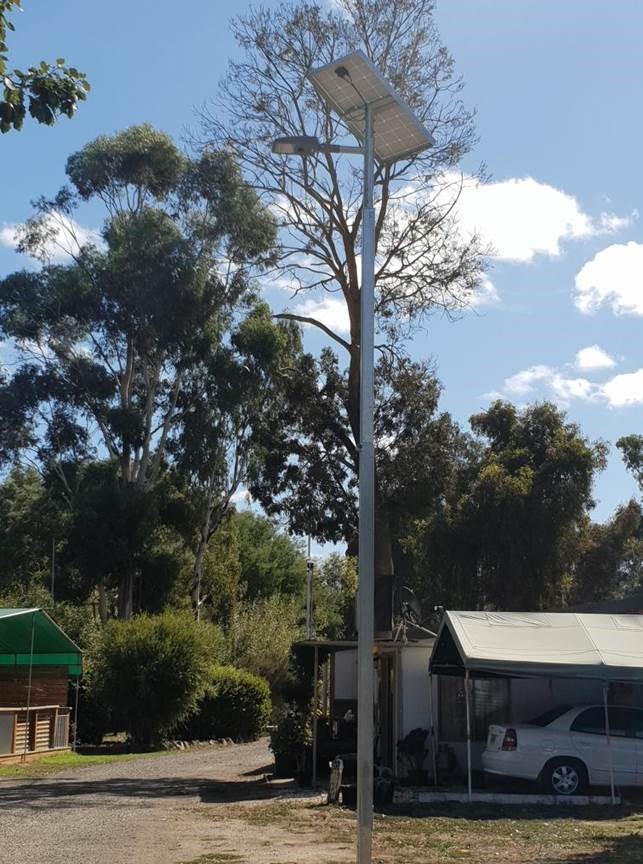 Greenplate are continuously looking at ways to improve their range of Solar LED Street Lights. Here we have looked for the most innovative and efficient street lights currently on the market and increased the working hours and battery size and solar modules. This ensures that our Solar Street Light Systems will function in any condition for the required amount of operation.
The Street Lights innovative design allows for the battery and controller to be mounted inside the light fitting. This eliminates the need for obtrusive battery boxes and long cabling. The Light Head simply connects directly to the Solar Module via the MC4 Connectors, significantly reducing installation time. This range of LED Street Lights can also be easily retrofitted to existing light poles allowing for a cost effective replacement.
Greenplate also design and manufacture their own street lights poles with hinged stream line light poles including a large range of accessories such as bird wires and the ability to lower the poles with 1 person. By manufacturing our own light poles this allows for customised options to suit customers' requirements.
Whatever you can think of when it comes to Solar Street Lighting we can create it. Contact the team to discuss your next Solar Street Lighting project using the most reliable products on the market today.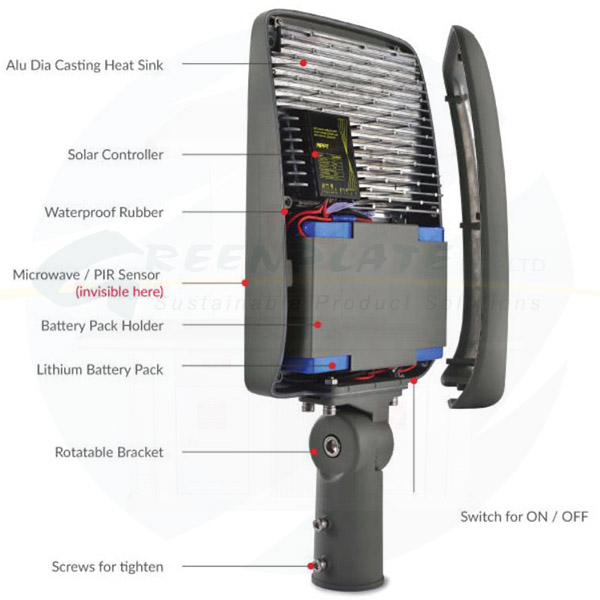 About
Solar LED Street Lighting
The Greenplate® 40 Watt Solar Street Light is highly efficient, simple to install and extremely reliable.
Our Solar Street Lights are perfect for lighting pathways, council parklands, mining applications, minor roads, carparks and areas where lighting is needed but mains power is not readily available.
Remember if it's Greenplate its Great!