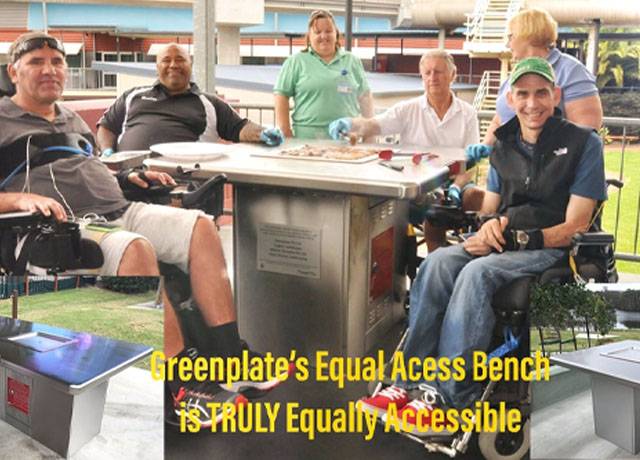 What makes the Greenplate Equal Access BBQ Bench different from all other manufacturers on the market? This is a question we get asked quite regularly, surely a bench is just a bench….. Well not in this case.
Greenplate's Equal Access Range of benches are the only on the market that are able to be accessed via all 4 sides allowing for a larger number of disabled persons to cook on the plate at the same time. The LED lights have been changed to Blue and White along with increased signage to assist people with visual impairments. The bench is also manufactured completely out of 316 Stainless Steel, perfect for coastal installations.
At Greenplate our goal is to allow and provide facilities for people with disabilities to be able to experience cooking on a public BBQ in a local park, something that some of us take for granted.