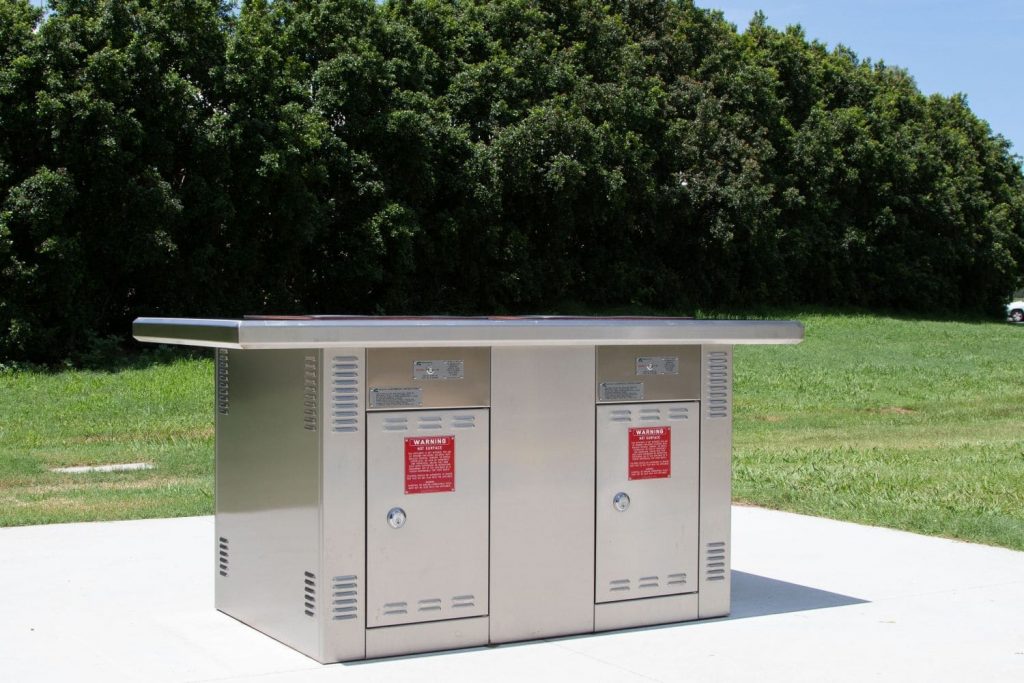 Matilda Double Extended Top
You may not come a waltzing with this Matilda but you'll just love cooking with her!
Elegant lines, 304 Stainless Steel enclosures, and of course, all fitted with Greenplate Duplex Stainless Steel Hotplates with patented heating technology, this is a barbecue range that will enhance any community cooking space. From public parks and reserves to high-rise apartment blocks, there is a Matilda to suit your needs.
Awesome, trouble free cooking pleasure with quite probably the world's most energy efficient commercial electric barbecue system – all backed by an Industry Best Warranty.