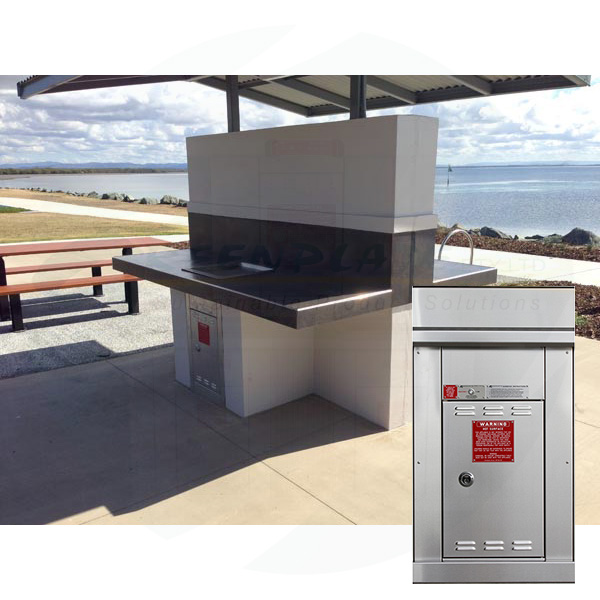 Greenplate® specialise in retrofitting any existing barbecue bench or any new build. The Greenplate retrofit door can be made to suit almost any opening meaning upgrading of old infrastructure can be achieved in a cost-effective way.
Greenplate® have retrofitted hundreds of competitor's cabinets across the country saving customers money on upgrading their barbecues.
One of the absolute standout features of the Greenplate® Electric Inbench Barbecue Unit is there is no expensive power upgrades required due to the efficiency of the barbecue. The Greenplate Retrofit Door is sold in conjunction with the highly efficient Greenplate Inbench Barbecue Unit.
Not only does it save money on upgrade costs but also ongoing power usage. No matter the size of your opening or your existing cable size this system will suit any of your project requirements.
If you're looking at upgrading old barbecues on a budget, then the Greenplate Retrofit Door and Inbench Barbecue is the perfect solution.