Greenplate are the first to develop a fully standalone electric park BBQ that can also run lighting and provide power for parks where previously unattainable. The first Solar Electric BBQ was commissioned back in 2001 at the Kingston Butter Factory in Logan City. This BBQ is still in operation with the original battery system.
The Solar Stand Alone BBQ was also awarded a Good Design Award in 2017 and featured on the Television Series Australia By Design Innovation on Network 10. The BBQ was judged against a number of fantastic Australian Inventions ultimately making it to the final episode.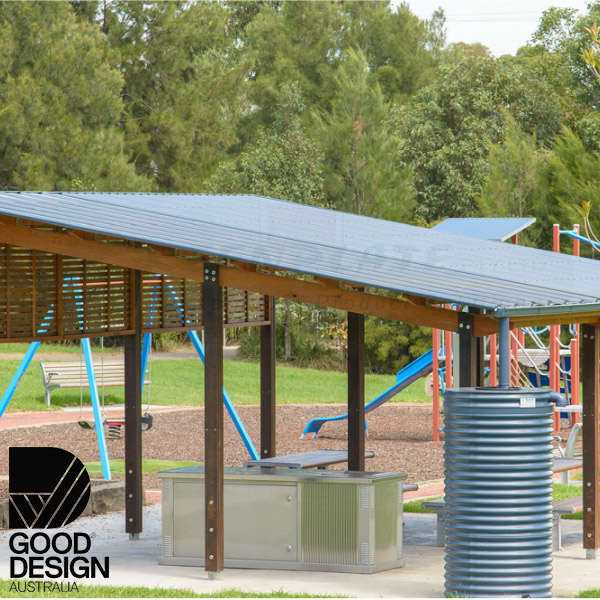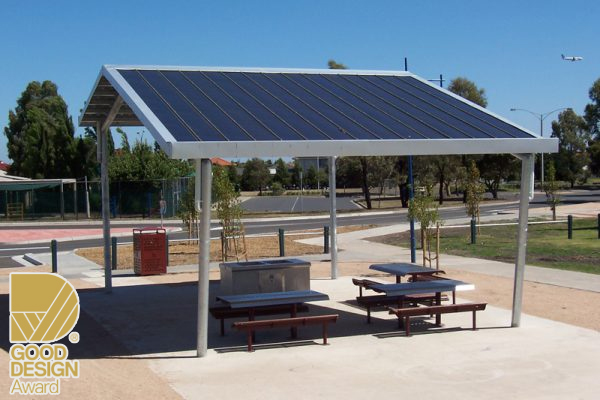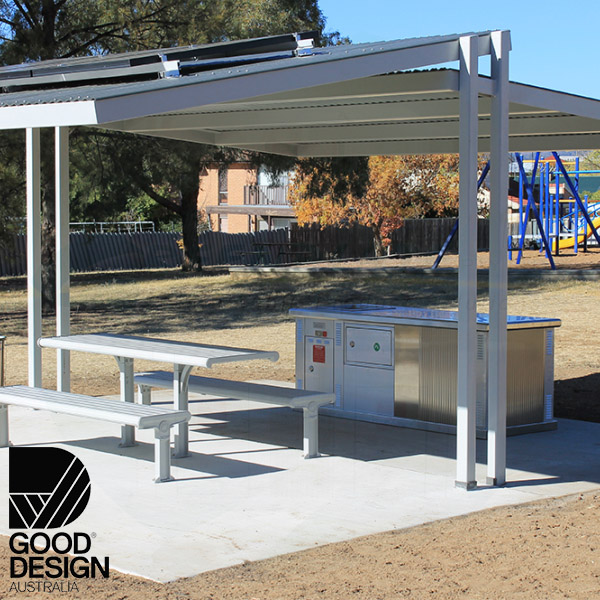 The Solar Standalone BBQ comes with all the benefits and features of the Greenplate Inbench BBQ Unit with cooking temperatures of up to 400 degrees being achieved whilst still maintaining the products energy efficiency.
A large battery bank is neatly held inside the Stainless Steel BBQ Bench with enough autonomy to still function in poor weather conditions.
Greenplate also offer to options regarding the solar modules; highly efficient sun power glass modules or vandal resistant thin film solar modules which laminate in between the roofing profile.
These thin film solar modules are perfect for installation in public spaces due to the integrated system it removes temptation of theft. If people don't know what it is they are less likely to steal it….